The COVID-19 pandemic has significantly changed the way businesses connect and communicate. You and your team have likely already altered several fundamental policies and principles of operation in order to continue thriving while working partially or fully remote. Many businesses are now deciding that it's a great time to take a step forward and implement webinars as part of their training strategy as well. How can you conduct a successful webinar for your business?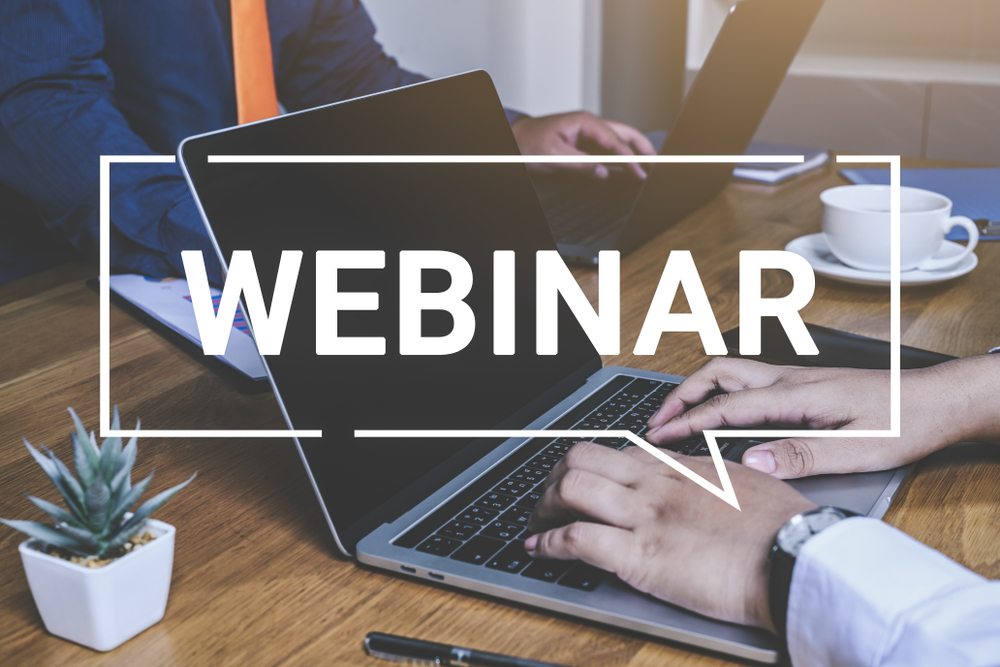 The Basics
A webinar is an online event in which a speaker (or multiple speakers) engages a large audience for training or presentation purposes. If you've attended a few webinars throughout the year, you've probably gathered that they're not all created equally. Since time is precious, you should try to maximize the effectiveness of your webinar by creating an engaging, dynamic presentation. Follow these tips to create a webinar that brings more to the table than a monotonous reading of a PowerPoint presentation.
Run a Practice Webinar
All of your technology has to be set up just right in order for webinars to run smoothly. For this reason, you should always make sure to run a mock webinar. Be sure to do so a few days before the scheduled webinar date to buy yourself time to address any issues that arise. During your test, pay close attention to your lighting levels, microphone quality, and the contents of the camera frame.
Emphasize Interactivity
Reading a script accompanied by slides is very rarely the best idea for effective webinars. Your audience will very quickly lose focus and find it difficult to follow along. Luckily, most modern webinar platforms include a host of tools that make it easy to include audience participation. Check out your webinar platform to make sure you're taking advantage of features like whiteboarding, polls, and breakout rooms if they are available. Even asking members to unmute themselves to answer questions is a great way to promote audience interaction! The key is to change things up throughout the webinar to keep everyone active and engaged.
Implement Compression Checks
You are very likely an expert on the topic of your next webinar. Sometimes subject matter experts have a tendency to unknowingly steamroll through their talking points with little allocated time for questions. Throughout your webinar, be sure to invite the audience to use the chat to ask for clarification of key points if needed.
Webinars with Nickel City Learning Solutions
Nickel City Learning Solutions is your one-stop source for all of your training needs. Our philosophy is that learning should be fun, relevant, and measurable. Please don't hesitate to contact us for further information regarding the use of webinars for training purposes.