eLearning Heroes Weekly Challenges #122 – Do's and Don'ts
Technology Used
Articulate Storyline
Adobe Photoshop
Adobe Illustrator
---
Reading Music Game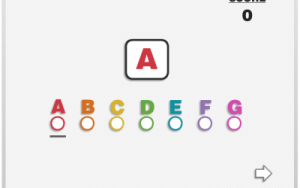 I started studying violin at age 4 so a music-related course was inevitable. This is a sample of a course I'm working on in my spare time to teach people how to read music.
My goal was to create a course with the minimum amount of text I could get away with while making sure the course was effective. I also wanted to make it fun and allow the learner to explore on their own.
Click here to access the course.
Technology Used
Articulate Storyline 2
Adobe Photoshop
Adobe Illustrator
Apple Garage Band
Audacity
---
Defusing an Irate Customer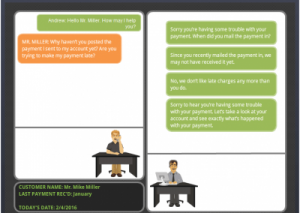 I designed this course to help new call center agents learn some basic skills for dealing with angry customers.
You can access the course here.
Technology Used
Articulate Storyline
Adobe Photoshop
Adobe Illustrator