With social distancing measures still ever present in our lives, businesses are starting to reimagine how to offer training for their employees. One method that many are turning to is called Virtual Instructor-Led Training. What exactly is all the vILT buzz about, and why should you consider implementing it too?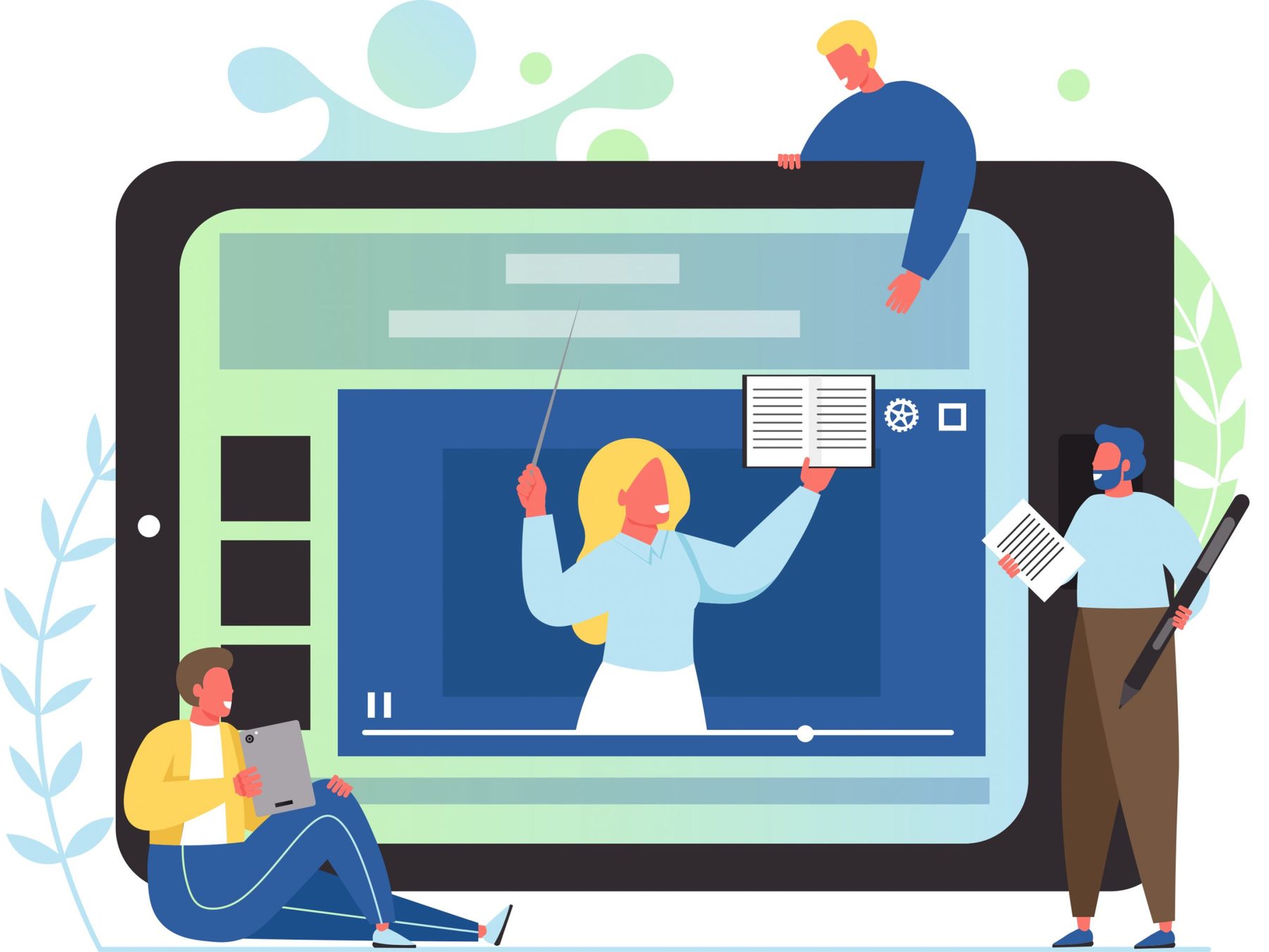 What is vILT?
Learning in a physical or virtual space has its own respective advantages. vILT attemps to offer learners the best of both worlds. In vILT, training is conducted by an instructor in a virtual classroom and two-way communication occurs between instructor and trainee. Video communication is generally expected these days, but instructors can refine their experience by including a variety of visuals to keep their audience engaged.
In 2020, vILT is ascending as an obvious choice for training because it allows trainees to stay remote and easily adhere to social distancing measures. However, we believe there's many reasons why vILT deserves attention even once we eventually make a complete return to the physical workplace.
Why Should You Consider Implementing vILT?
Interactivity
Training online doesn't have to be boring and monotonous. Once you become familiar with a vILT platform, you'll realize that there are a lot of tools you can use to keep your trainees engaged. If you're not sure how to effectively implement features like break-out rooms and polls, reach out to us! We'd be happy to help you make sure you're making the most of your sessions.
Great Supplement to Other Learning Methods
vILT can certainly work as your sole form of training, but we find that it really shines as a compliment to other methods. Ultimately, long, frequent classroom sessions can be draining after a while. If you split your eLearning sessions between micro-learning and vILT, your learners will retain information very easily. The logic here is simple: micro-learning [hyperlink to upcoming blog] allows learners to quickly grasp surface level concepts, while vILT will allow you to dive into the nitty gritty with the added benefit of being able to interact with trainees throughout.
Track Learner Performance
With vILT, you can easily track the performance of your trainees with built in tools. If your learners are misunderstanding key information, you'll have the ability to address the misunderstanding right away to keep them on the right track. The ability to address this in real time rather during the next session will cut down on time and stress for you and your trainees.
Develop Effective vILT Solutions with Nickel City Learning Solutions
Nickel City Learning Solutions is your one-stop source for all of your training needs. Our philosophy is that learning should be fun, relevant, and measurable. Interested in seeing how eLearning can benefit your business? Book a 30-minute call with us! Book a 30-minute call with us!